We

enhance

the way

communities

and

legal systems

interrelate.
Project Bono

connects communities with resources that contribute towards building a safe and sustainable society for everyone by working with courts, schools, and employers to deliver an exceptional correctional education while investing enrollment proceeds back into communities.
Project Bono

is Committed to:
Credibility
Our courses are authored by citing credible, evidence-based sources that reference the most current information found in legislative texts and peer-reviewed journals.


Continuity
Changing laws and new studies can affect accuracy. We are constantly learning about changes in legislature related to our our courses and updating as needed.


Community
We inform communities on how to contribute towards a safe and sustainable living environment inside and outside of the household and connect people with resources that create opportunity.
Correction
By providing students with a correctional education structure that informs on the bigger picture when it comes to substance use and risky behaviors, we are able to effectively revise destructive thought processes.

Contribution
We invest 25% of proceeds into communities that integrate our program through DEJ, abatement conditions, and correctional education policy. By doing so, we are able to alleviate burdens on taxpayers and enrich communities.
Collaboration
Through our contributions, we intend to build a cross-network of organizations who are working towards positive societal impact and enhance the synergy between them.


Why choose Project Bono?
Here are some important things to consider when choosing a court-ordered course provider.
In order to accommodate those without computers, we have made our platform as mobile-friendly as possible. Using a computer, tablet, or smartphone, students can enroll and learn anytime, anywhere.

Our courses are authored to adapt to most learning styles, languages, and reading levels.
There are different ways in which people store their money, and we understand that. We offer many different payment options for those who are unbanked or have alternate financial security solutions.

We accept Visa, Mastercard, Discover, and American Express regardless if your card is debit, credit, or prepaid. Additionally, we accept payments using PayPal, Venmo, Apple Pay, Google Pay, and even cryptocurrencies with Coinbase Commerce.
Saving Courts

V

aluable Time
Our highly comprehensible platform and printable handouts make it easy for courts, schools, and employers to assign correctional education courses without confusion to first and repeat offenders.
Project Bono is nationally approved and fulfills the requirements of legal, court, probation, employer, and other entities throughout the United States & Canada.
Certificate of Completion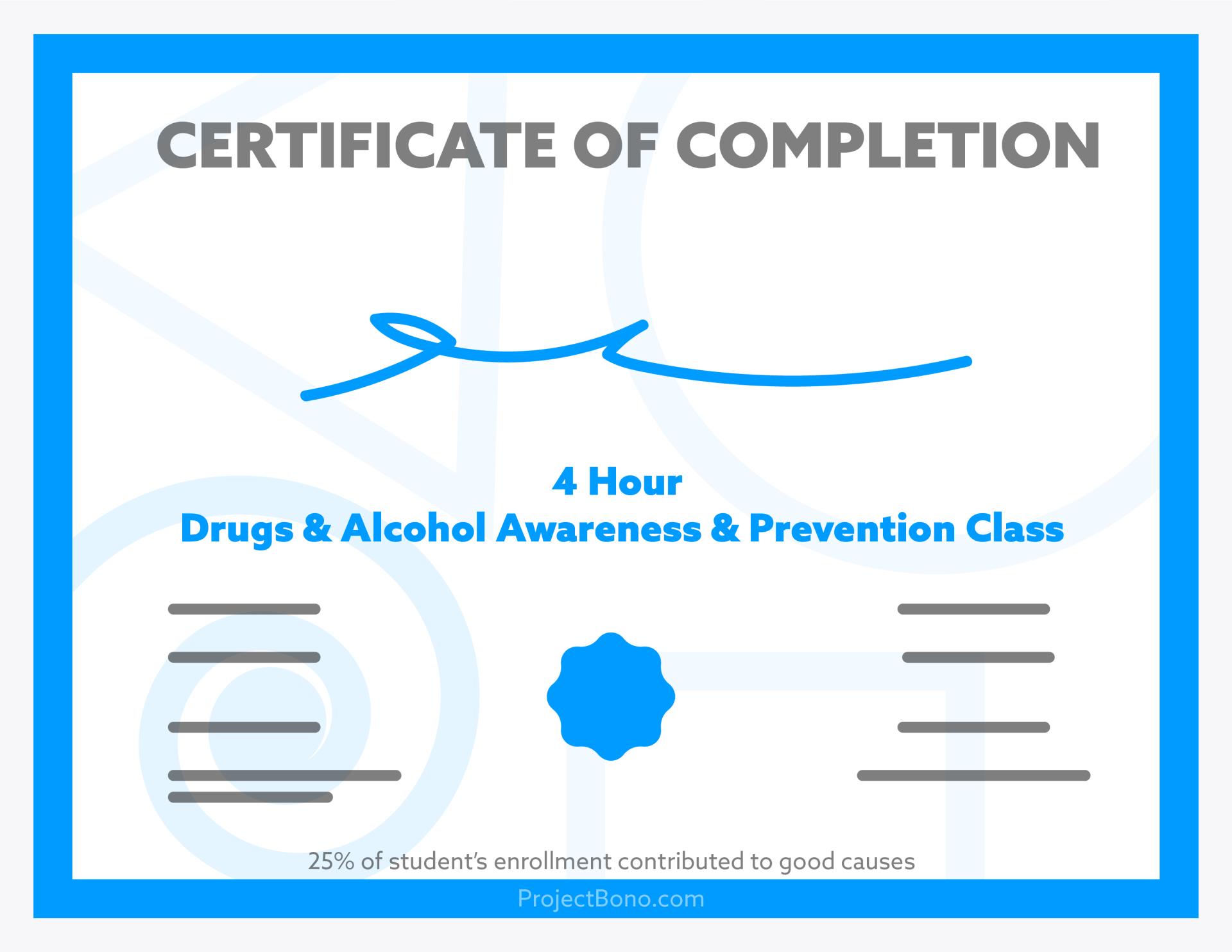 Certificate Integrity

Each certificate is unique to the student and is instantly verifiable at any time. There is no certificate fee.



Certificates include:

Verification link
Course title and time requirement
Student's name, birth date, and address
Date of completion
Instant PDF download (ready for print and email)
Students earn their certificate of completion by meeting their time requirement and reaching the final section of the course.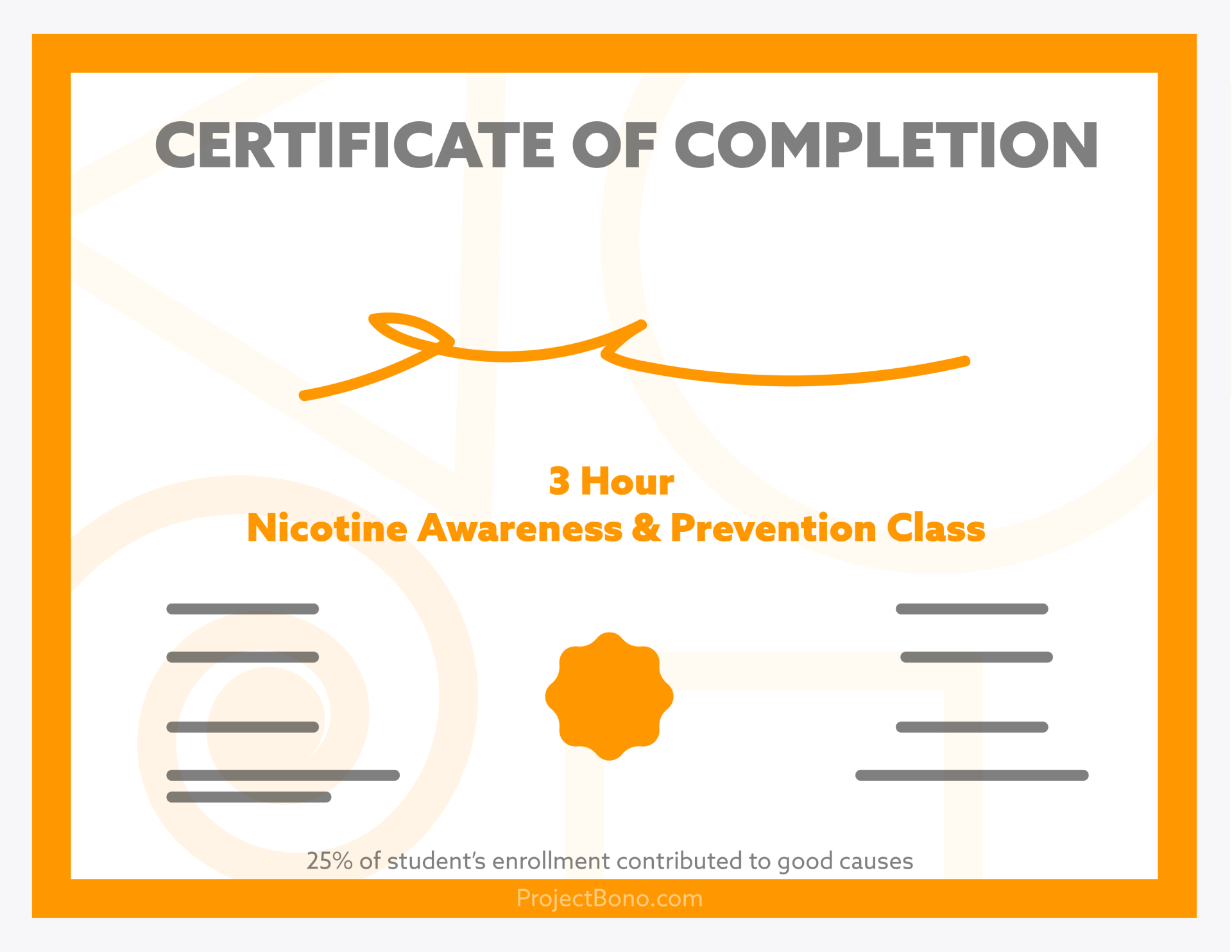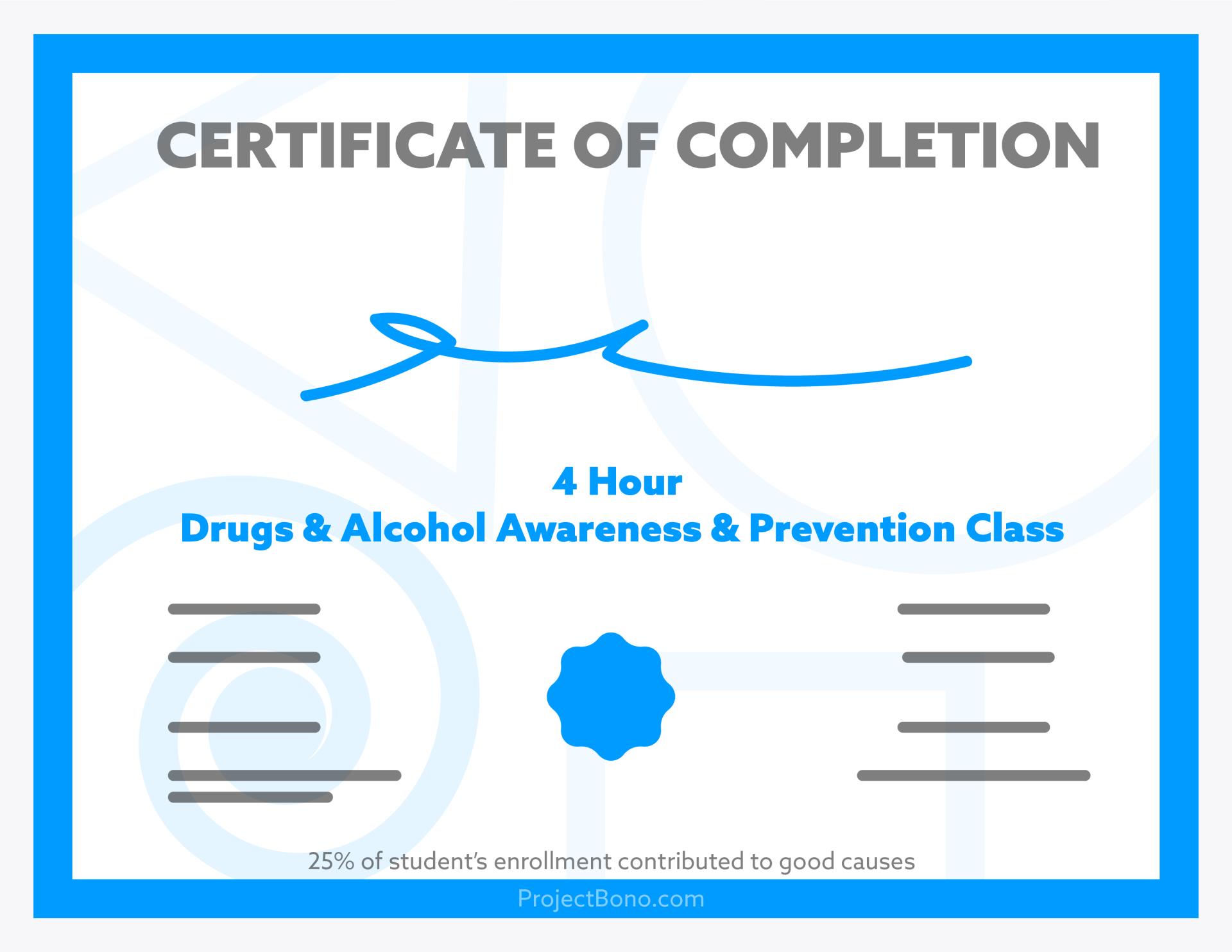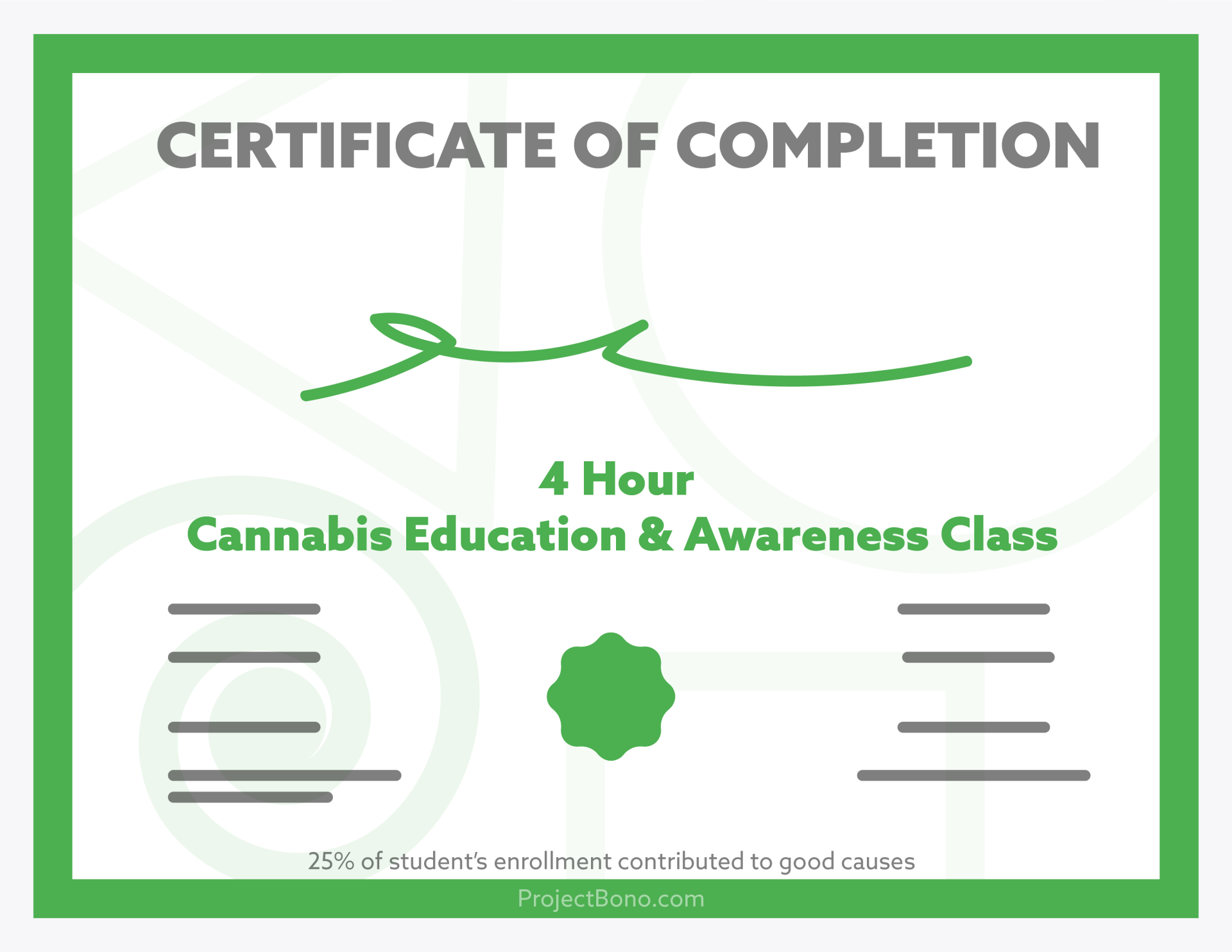 Printable
Handouts
Download and print PDF handouts to easily direct students to the correct course and start assigning!
Please select a course and page size.
You will be redirected to Google Drive.
Money-Back Guarantee
All of our courses are backed by a 30-day money-back guarantee. If your certificate of completion is not accepted,
contact us
with proof of decline.
We recommend you confirm that your assigner will accept our certificates before you enroll in any of our courses.
Note: Cryptocurrency payments do not qualify at this time.
Course updates
Course contents and formatting are subject to improvements.

We are constantly monitoring current scientific and legislative data to provide you with the most accurate information within our courses. When you purchase any of our courses you are entitled to all future versions of the course.